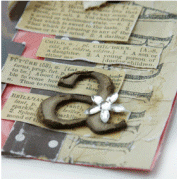 "Getting Started: An Introduction to Scrapbooking & Paper Crafting: is always FREE*!
Some Restrictions apply. See Below for Details
---
Precious Memories Registration Policy
Sign up to receive class calendars every month! As well, you'll receive notification of sales promotions and Special Events!
PRECIOUS MEMORIES' REGISTRATION POLICIES:
SPACE IS LIMITED FOR ALL CLASSES & CROPS, SO BE SURE TO PRE-REGISTER. WE REQUIRE ALL CLASS FEES TO BE PAID AT THE TIME OF REGISTRATION. IF YOU ARE REGISTERING BY TELEPHONE (604-530-2917), WE WILL BE HAPPY TO ACCEPT MASTERCARD OR VISA. ALL CLASS FEES ARE NON-REFUNDABLE. IF 72 HOURS NOTICE IS GIVEN, A STORE CREDIT WILL BE ISSUED. SORRY, NO CREDIT IF LESS THAN 72 HOURS NOTICE. THANK YOU IN ADVANCE FOR YOUR CO-OPERATION.
NO CANCELLATION ON CROPS OR FREE CLASSES: FRIDAY NIGHT, ALL DAY CROP FEES & FREE CLASS COMMITMENT FEES ARE NON-REFUNDABLE & NON-TRANSFERABLE & MAY ONLY BE REDEEMED TOWARDS MERCHANDISE ON THE DATE & TIME INDICATED ON REGISTRATION CARD BY THE PERSON WHO'S NAME APPEARS ON THE CARD.
FREE CLASS RESTRICTIONS
(APPLIES TO "GETTING STARTED" CLASS ONLY!)
A $15.00 Commitment Fee will be charged upon registration (non-refundable/non-transferable) and can be redeemed for a $15.00 value towards your purchase of $25.00 or more (before tax, after discount) on the night of the class (you must show up to get your rebate).
Commitment Fee has No cash value.
Limit of 1 Free Class per person.
Class Registration Card must be presented to receive rebate